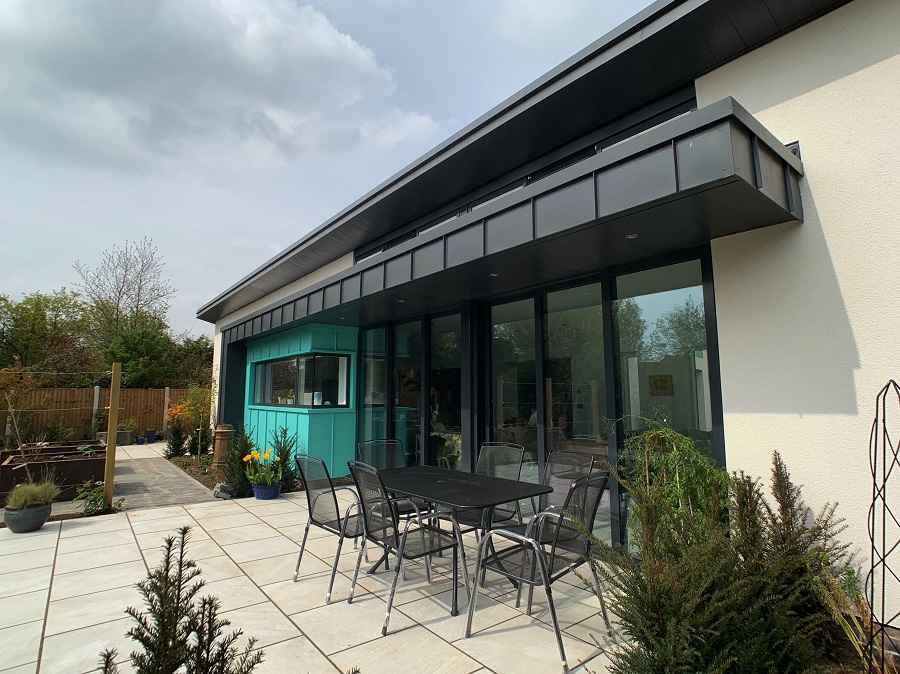 Alma-Nac
The uniquely narrow proportions, measuring just 2.3m internally throughout, presented certain challenges in terms of organising the spaces. alma-nac managed to construct the Slim House, on budget and within these tight constraints.
"The characteristic sloped roof greatly reduces the cost of construction, with staggered rooflights providing views out while ensuring light penetrates the centre of the property"
Border Oak
Meadowmead by Border Oak is a bespoke family home built on a six-acre plot on the edge of a Conservation Area village. The design focusses upon large, open plan family spaces that flow through and around a central courtyard.
"Conceived to combine the best passive design principles with other exceptional sustainability credentials, Meadowmead maximises the virtues of the site whilst meeting the owners' specific requirements."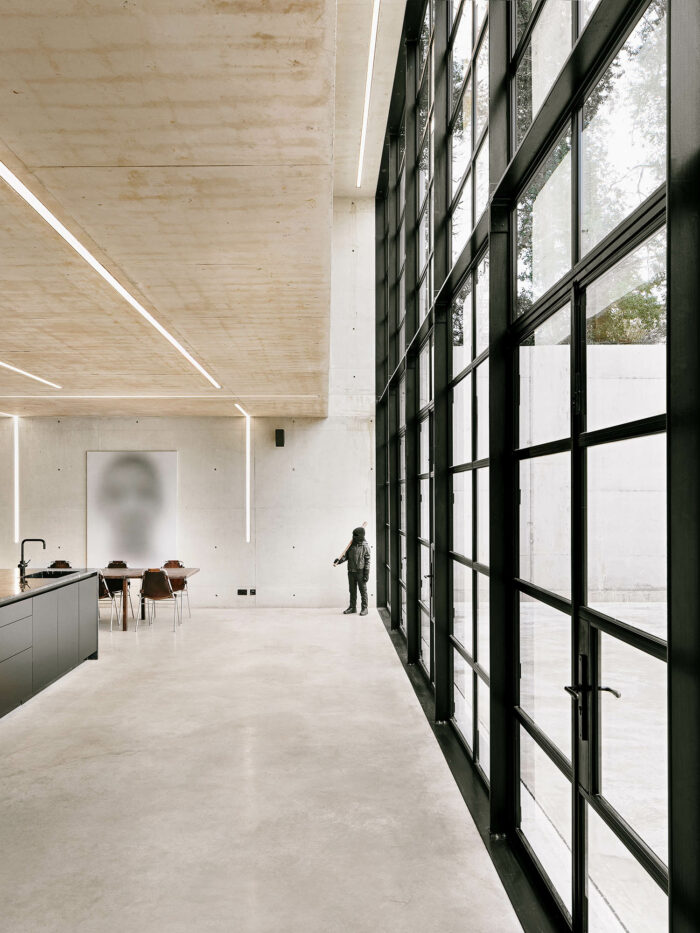 BPN Architects
The site of Ghost House by BPN Architects sits at the end of the former main drive in Moreton Paddox known for its ambitious contemporary architecture. The Property is partially sunken into the ground and bounded on three sides by retaining walls. 
"Working within the plan form, massing and elevation design of the planning consent we made a number of aesthetic refinements to the house to improve its visual appearance and interior design."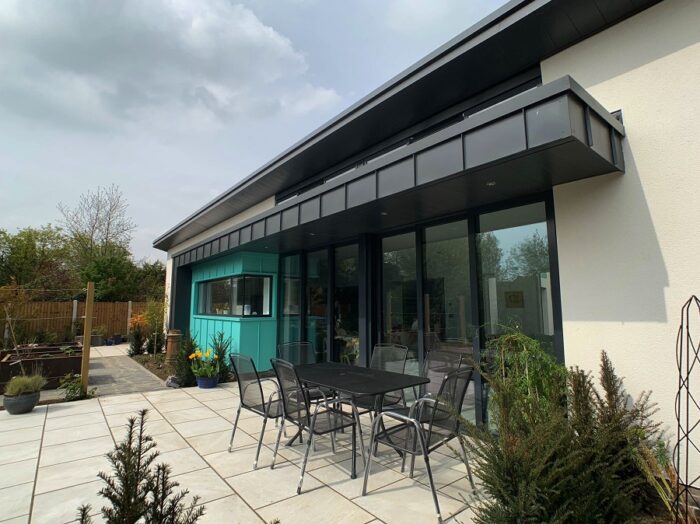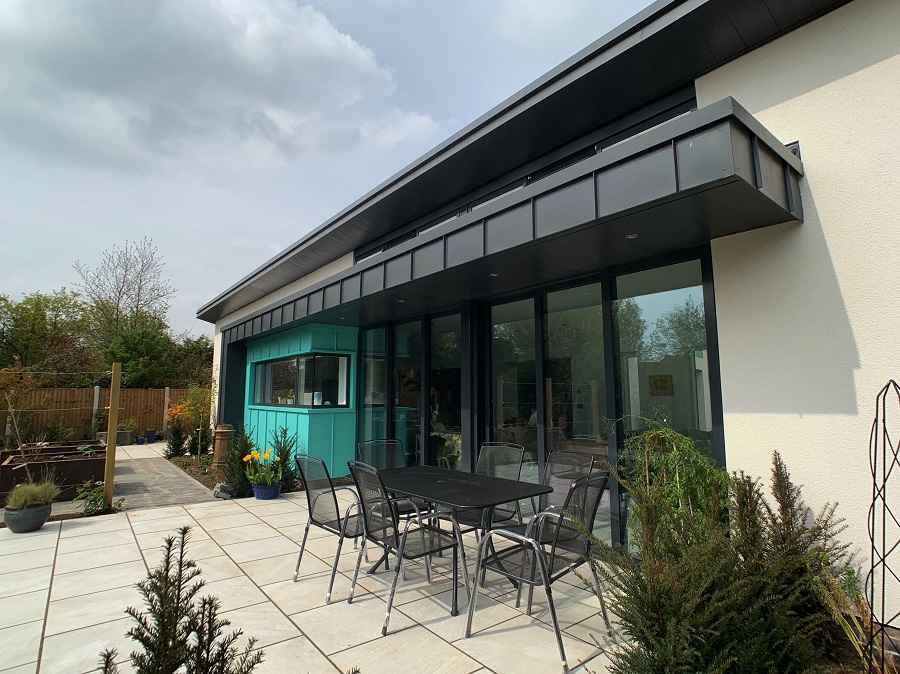 BRP Architects
BRP Architects were commissioned to design a modern open plan home, incorporating a combination of sloping roofs, single and two storey spaces to achieve a low carbon and comfortable home.
"It has been a fantastic experience to see a derelict plot of land morph into a singular and innovative piece of architecture, which is not only beautiful to look at but practical to live in."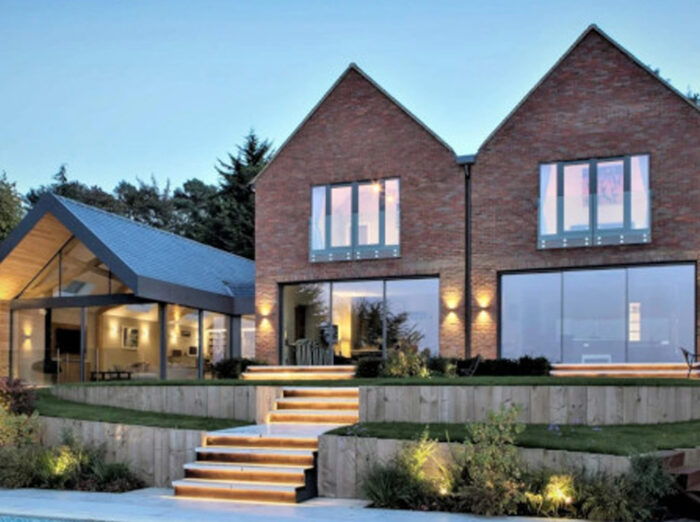 Holland Green
In order to meet the brief and maximise the spectacular views, Holland Green designed a two-storey extension and garden room, opening up the rear of the house and maximising the stunning views across the Misbourne Valley.
"Whilst this substantial 1980s house on a sloping site was in good order and spacious it did not fully maximise the views across the valley and suffered from poorly thought-out historic extensions."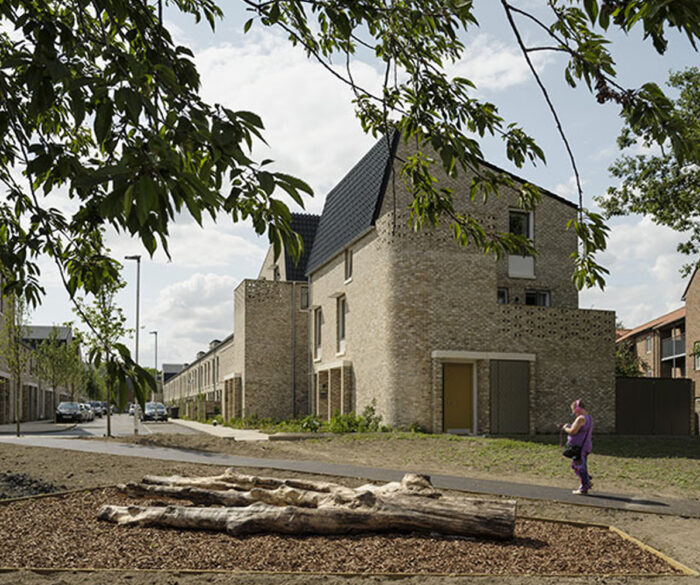 Mikhail Riches
Mikhail Riches won the prestigious RIBA Stirling Prize award for their project Goldsmith Street, the largest Passivhaus scheme in the UK. Within the space of one hectare the composition of the project was seven terraced blocks ordered in four rows with 45 houses and 60 flats still giving affordability and high density.
"It is not often we are appointed to work on a project so closely aligned with what we believe matters; buildings people love which are low impact. We hope other local authorities will be inspired to deliver beautiful homes for people who need them the most, and at an affordable price."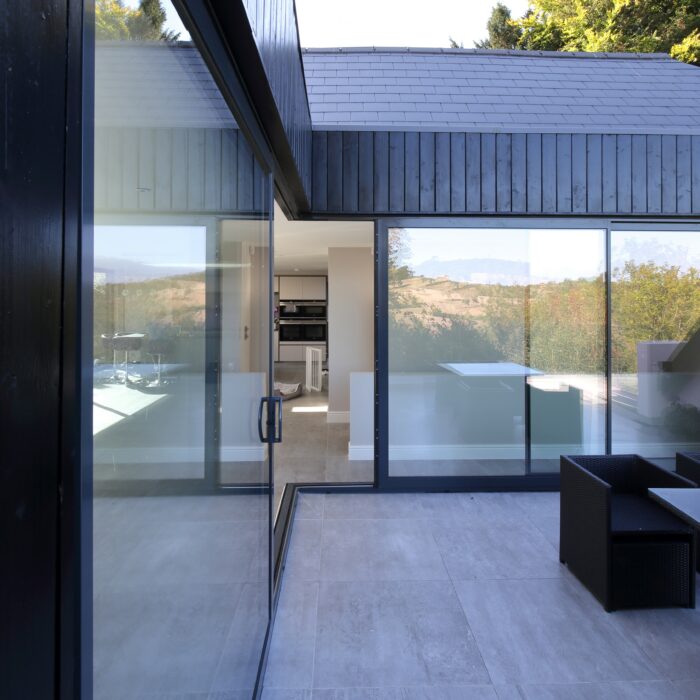 Simon Mack
Based in Henley-on-Thames, Simon Mack Architecture was established nine years ago. The studio specialises in contemporary residential design for new builds, home extensions and renovations.
"One recent design was for a converted stables which included a glass box and black cladding, so quite difficult to visualise. It really helped to use a rendered model to walk around the building."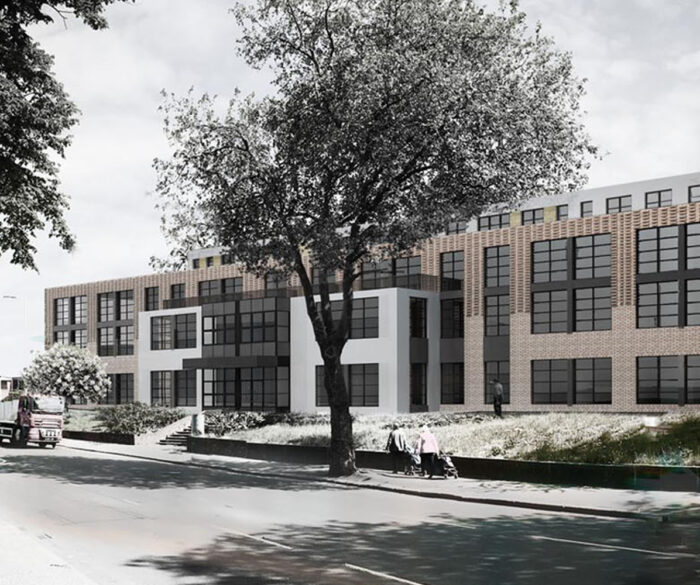 SJM Planning
SJM Planning is a consultancy based in Kent. The studio works primarily on residential projects including home extensions, new build properties and office to residential conversions.
"Applecore provides a personal service and treats me like a valued customer – even though I'm a relatively small customer."
All other company and product names may be tradenames or trademarks of their respective owners. Images courtesy of Applecore Designs Limited and Client.